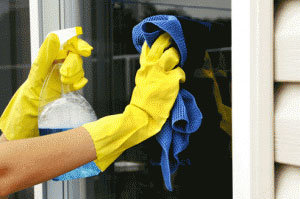 A clean home is something everybody enjoys, no doubt about that, but how often you enjoy it depends on your lifestyle. While some people spend a lot of time weekly or even daily to keep their home as clean as possible, other only allocate some time to cleaning periodically, when there is too much mess.
A deep cleaning is something you can do by yourself, but having a specialist around will ensure you that nothing is overlooked, from those well-hidden dusty spots behind your furniture up to the kitchen appliances, giving your home a fresh and new look and feel.
With a huge portfolio of services consisting of regular cleaning, deep cleaning, post-renovation cleaning and much more, Cleaners Chiswick is all you need it terms of house cleaning. Once you set up an appointment with us, our highly-trained cleaning technicians will come to you to make an evaluation to accurately decide what equipment and cleaning solutions are needed.

Hourly Based Cleaning Services in Chiswick
Prices
One Off Cleaning

£

16/h

Domestic Cleaning

£

16/h

Regular Cleaning

£

16/h

Deep Cleaning

£

18/h
From that point, the process is straightforward: our
cleaning teams
will come on site with all the equipment and cleaning materials and
start working
. Our perfect combination of
well-organized
teams along with the top-quality chemicals we use ensure you a
high-quality cleaning
and maximum efficiency during the cleaning process, providing you a
spotless home
in no time.
This is benefit when you just completed a big renovation, want to sell your house or just want to have the feel of a new home and impress everyone who comes to visit.
Getting down to the facts, here's how it all goes:
Living Areas and Bedrooms
– We dust and clean all surfaces, polishing mirrors, picture frames and silver objects. We clean the windows, window sills, doors and door frames. Hard floors are mopped and dried and all carpets are vacuumed. Marble surfaces are hand washed and dried. Light switches and outlets are cleaned and finally we give the room a fresh and tidy appearance.
Bathrooms
– We use powerful chemicals to dissolve dirt deposits on the tiles, bathtub and shower. We clean, disinfect and sanitize the shower, sink, toilet and counters. We wipe cabinets and drawers inside and out and polish chrome fixtures.
Kitchens
– We clean and degrease the hobs, oven and microwave. All the counters, drawers and cupboards are cleaned inside and out. The refrigerator is cleaned inside and out as well. We scrub, clean, disinfect and sanitize the sink. We clean the chairs and table, vacuum the floor and finally throw out the rubbish and clean the inside and out of the trash bin.